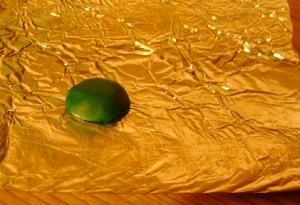 I first made a base. This will later be covered by "dirt".



I usually sculpt fimo on aluminium foil, so I don't have to move the pieces for baking. You could also use a tile or glass.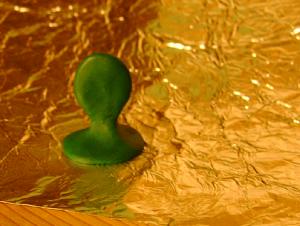 The stem, or first leaf (How do you call this???) is mounted on that base. It has to have long, slim "neck" so that the layer of "dirt" doesn't swallow too much of the plant.